Completely Kit ▶
EWK lug nut removers all your needs! Bolt and nut extractor set including 13 Pcs most commonly use bolt biters; Sizes are clearly laser etched by SAE and metric units from 1/4""(6.4mm) to 3/4""(19mm).
Versatile Tool ▶
This nut socket set easily removes stripped bolts, damaged nuts, rounded screws and frozen lug nuts. Satisfies all your repairing needs for car, home decoration, or craft production with great convenience and efficiency.
Wide Applications ▶
The universal internal spiral threads design of the bolt extractors fit most types of fasteners. Not only can use the lug nut remover sockets on hand tools, also can easily use them with any 3/8" air or impact wrench to extract stripped bolts and nuts easily.
CR-MO Steel ▶
Made of high hardness CR-MO steel for superior durability. These broken bolt remover sockets have black oxide surface, enables high endurance and corrosion proof.
EWK Assurance ▶
Excellent WorKing experience guaranteed! EWK provides you premium quality tools and the best service with 12 months warranty. If there is any problem or concern with our products, please contact us for assistance.
---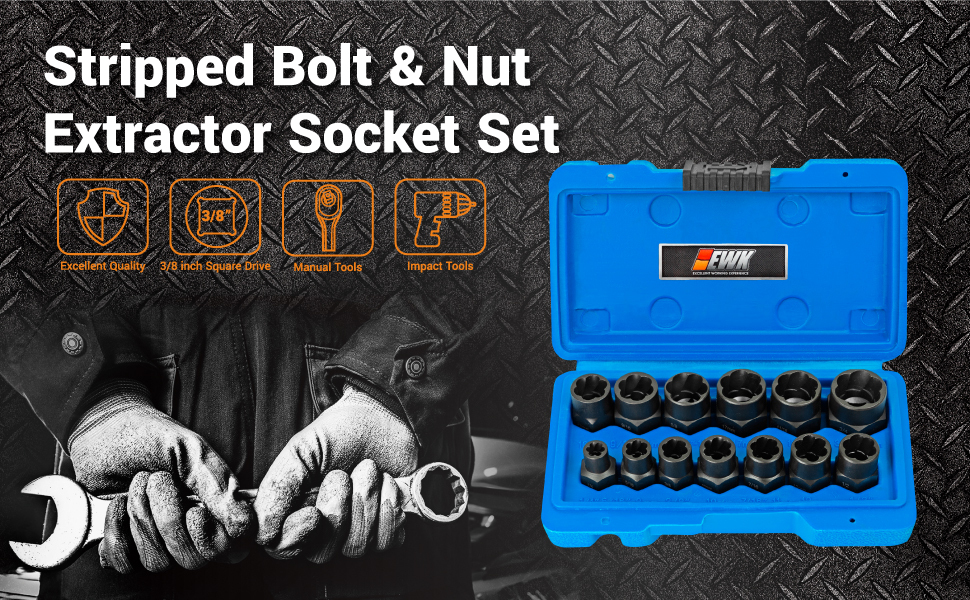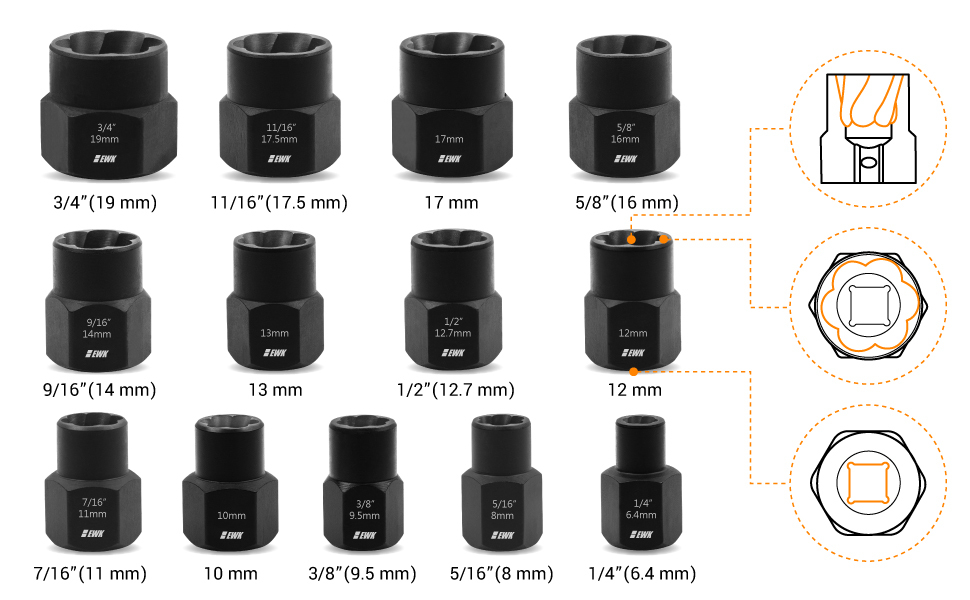 Covers 13 pieces of the most used standard and metric sizes bolt & nut remover. With laser etching size on each of the socket for better identification.
SAE ▶
1/4", 5/16", 3/8", 7/16", 1/2", 9/16", 5/8", 11/16"
Metric ▶
6.4mm, 8mm, 9.5mm, 10mm, 11mm, 12mm, 12.7mm, 13mm, 14mm, 16mm, 17.5mm, 17mm, 19mm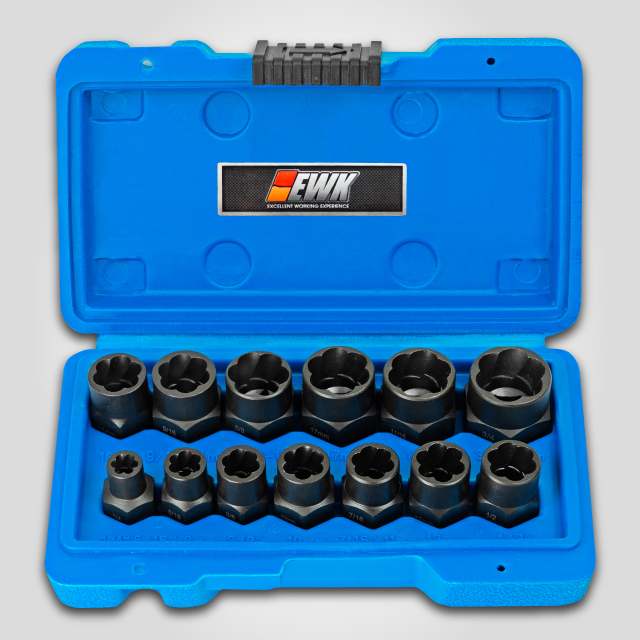 Versatile Set
▲ Designed to easily extract most types of rounded and stubborn fasteners.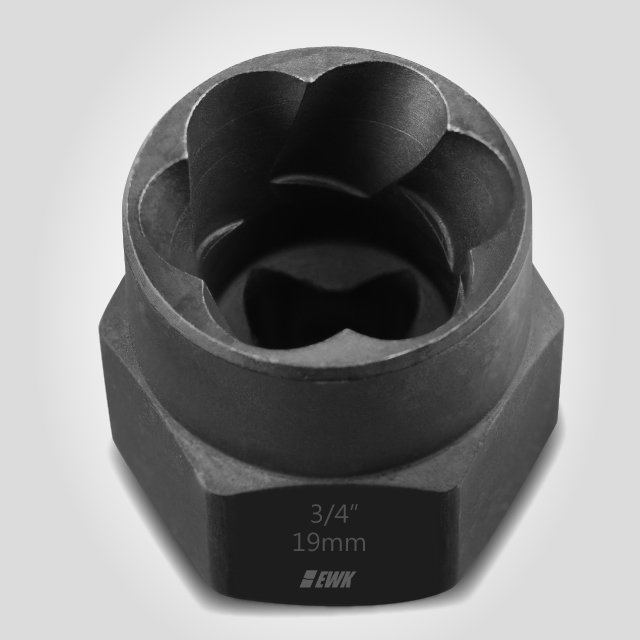 Multiple Sizes
▲ Sizes from 1/4″(6.4mm) to 3/4″(19mm) to satisfy your needs, easily extract most types of rounded and stubborn fasteners.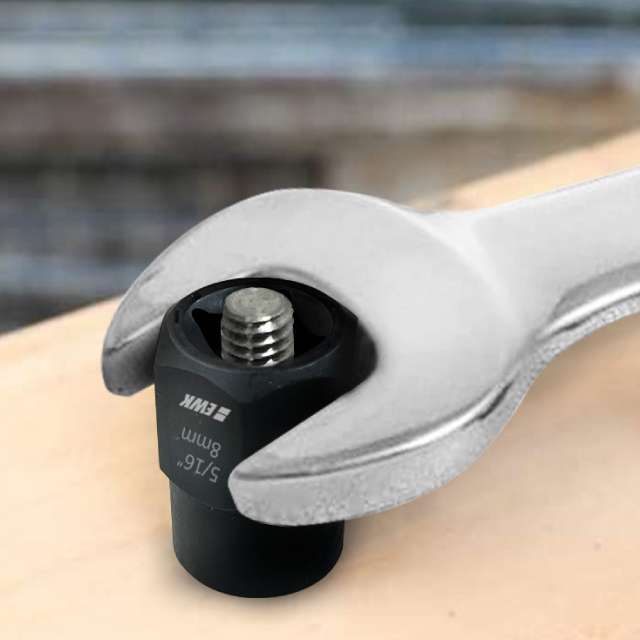 Hollow Design
▲ Easily pass through the long studs and remove stuck nut.
▲ Note: While the stud is protrude over the socket, please tighten with spanner which fit the hexagonal size.